---
PARTNER NEWS
Constant Contact Integration
SofTrek is pleased to announce that PledgeMaker is now integrated with Constant Contact's email marketing solution. The power of PledgeMaker donor management and direct mail list generation, combined with Constant Contact's email marketing capabilities, provide a cost-effective and best-of-breed solution for our clients.
This integration allows users to create up to the minute, segmented lists for all emailing needs - including campaigns, newsletters, invitations, announcements and acknowledgments - and upload them to Constant Contact for emailing. Detailed email behavior and campaign history data, including email opens and click-throughs, are reflected automatically in a donor's record for reporting or viewing by users.
Because of SofTrek's unique database capabilities, our approach to donor management and email marketing enables users to link, not sync, their organization's website and centralized database to seamlessly send up-to-date information and get real-time updates to donor records.
"Email marketing is an efficient and cost-effective way for nonprofits to build relationships with their donors. The integration of PledgeMaker and Constant Contact provides nonprofit organizations with best-of-breed email marketing and donor management tools to enhance their development strategies and efforts. Our nonprofit clients are now better able to retain and achieve the depth of relationship they want with their donors," stated Bob Girardi, Vice President of SofTrek.
"Nonprofits are often time and resource-starved, and email marketing has proven to be an easy, cost-effective, and, most importantly, successful way for them to stay in touch with current and prospective donors," said Steve Johnson, Vice President, Partners, at Constant Contact. "This partnership is a great step toward making sure nonprofits have access to all the tools they need to be successful."
Contact Mike Szymczak to request a demonstration of our integrated email marketing solution.
About Constant Contact, Inc.
Constant Contact's email marketing, social media marketing, event marketing, and online survey tools help small organizations grow their businesses by building stronger customer relationships. More than 400,000 small businesses, nonprofit organizations, and member associations worldwide rely on Constant Contact's easy-to-use, affordable online tools to create and deliver personalized, professional communications that engage casual customers, members, prospects, and passionate customers wherever they congregate online — from their email inboxes to their social networks. All Constant Contact products come with unmatched education, training and personal coaching services, and award-winning technical support. Founded in 1995, Constant Contact is a publicly traded company (NASDAQ: CTCT) with offices in Waltham, Mass.; Loveland, Colo.; Delray Beach, Fla.; and, San Francisco, Calif. Learn more at www.ConstantContact.com.



Constant Contact and the Constant Contact Logo are registered trademarks of Constant Contact, Inc. All Constant Contact product names and other brand names mentioned herein are trademarks or registered trademarks of Constant Contact, Inc. All other company and product names may be trademarks or service marks of their respective owners.
---
PRODUCT NEWS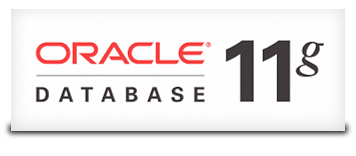 SofTrek Upgrades to Oracle 11g
Database Allows for Unique Real Time Integration Among All Donor Management Systems
In our last issue of eInsights, we shared with you the concept of "Fundraising Intelligence." As you may recall, we noted that organizations with the highest Fundraising IQ combine top-level strategies with the "smartest" possible data. Pooling your organization's information into a centralized decision support system can greatly enhance your Fundraising IQ.



SofTrek is unique in that our powerful Oracle Database allows our clients to utilize a wide array of donor management tools with real-time data integration. For example, an organization using the prospect rating services of our partner, Wealth Engine, will see the results of their qualification immediately without the need to perform any type of data import. Or, during a visit with a prospect, a major gifts officer can update information in SofTrek's premiere dashboard product, ClearView, and it will immediately be updated in the root database, PledgeMaker, as well.

SofTrek's commitment to providing integration through the latest technologies continues as we plan to upgrade our Oracle environments in two phases over the next year. Phase I will involve an upgrade to the Oracle 11g database. Phase II, which will take place several months later, will involve an upgrade to Oracle Forms and Reports.
---
FUNDRAISING TRENDS
The Right Tools Can Help Engage Your Board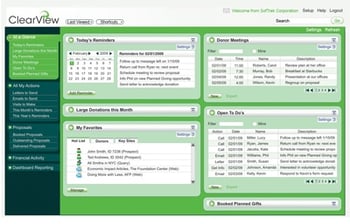 In its May issue, the Philanthropy Journal reported that donors, more than anything else, are influenced to give, and to give generously, when "being asked to give by a leadership volunteer." Yet among nearly 3,500 donors they surveyed who also were current or recent board members, only one in three said their nonprofits required all board members to help raise money, only 39 percent received any kind of fundraising training, only 6 percent said their nonprofits had a budget to train board members, and only 18 percent said their boards evaluate their fundraising performance.
Encouraging board members and other volunteers to fundraise can be among the hardest challenges a development department can face. Of 838 people who recently took a Quick Poll on the website of the Association of Fundraising Executives, about 26 percent of respondents said finding ways to involve board members in development is their most stressful activity. "Board members play an important role in fundraising because they are great spokespersons for the charity they serve and they can speak with authority on the impact of the organization," said Andrew Watt, president and CEO of the association.
One solution to the challenge of engaging board members and volunteers is to provide them with a continual stream of information in a user-friendly, customizable format. They need to know who's donating, who the key prospects are and what the strategies are for cultivating these relationships. Having a tool that can make that easier is invaluable.
With ClearView, our SofTrek team has created a donor management system that allows users to personalize their experience when viewing and working with donor-related information. Because it provides a clear, customizable interface, it can be the perfect resource for sharing donor and prospect information with board members and other volunteers.
In a very user-friendly way, ClearView provides essential fundraising tools and resources for prospect researching and wealth screening, moves management and proposal tracking, and ad hoc reporting. It allows users to customize the way they view the information that is most relevant to them, connect with the information sources and technologies they already use, keep the tools and resources they need right at their fingertips, and achieve a complete and clear view of their donors.
According to Karen Corey, reviewer for Nonprofit Technology News, "ClearView for PledgeMaker is amazing high-tech software that allows the user to do a multitude of tasks in one application. The associates at SofTrek spent a lot of time and energy to make this system user friendly and the options are endless. This software has so many features and tools that it is impossible for me to describe all of them in one review. ClearView was designed by using feedback from nonprofit organizations to create a system that is easy to use, customizable, and has integrated features for searching and accessing donor information. I can't say enough about this product; I was amazed at all it could do. This is software that I highly recommend for any size nonprofit organization."
Our team at SofTrek is looking forward to releasing the newest version of this program, ClearView 2.0, later this year. When used in combination with PledgeMaker, ClearView is truly the most powerful donor management software solution available. Contact us to learn more.
---
NEWS & EVENTS
SofTrek Gives Back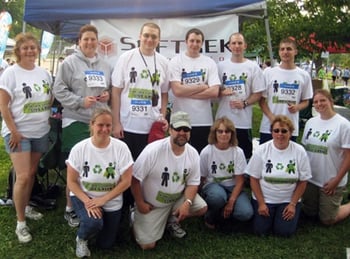 On June 9th, our SofTrek team was proud to once again participate in the 31st annual Chase Corporate Challenge. As Buffalo's largest road race and biggest corporate celebration of the year, it brought together 11,619 entrants from 389 companies. Our associates enjoyed ideal weather and a day of fitness and camaraderie while helping raise funds in support of our Western New York community. Proceeds from this year's Challenge benefit the Child Care Resource Network of Buffalo.
Client News
Congratulations to the Buffalo City Mission and its Executive Director, Stuart Harper, for the fabulous feature article about them that appeared in the June 3rd issue of Business First of Buffalo! Our team at SofTrek is proud and honored to share a partnership with this dynamic and life-changing organization. Click here to read the full article.
2011 Users' Conference
As part of our continued commitment to helping our clients realize their fundraising goals, SofTrek is holding our 2011 Users' Conference on Wednesday, August 3 and Thursday, August 4 at the Conference Center Niagara Falls, in Niagara Falls, New York.

With each of our client partnerships, we strive to provide truly customized donor management solutions. For this year's Conference, we have developed a schedule of sessions that will highlight decision support tools and the power of an integrated view of donors. Topics will include the unveiling of ClearView 2.0, Constant Contact integration, email marketing solutions, duplicate resolution strategies, and our Online Marketing Suite.


---
LINKS AND RESOURCES
In their March issue of "NTEN Change," the NonProfit Technology Network detailed some helpful online resources to help you manage your board members and other volunteers. Best of all, they're free!

They include:
Online scheduling tools:
MeetingWizard.com
Doodle.com

You propose multiple dates and times, and board members define which ones work for them using a simple poll. They don't even have to log in or register – they just click the link you sent them to define their availability. The tools analyze the results to make it easy to choose the best time and let you email confirmations and reminders. Doodle even integrates with popular external calendar applications to simplify board members' activities.

Google docs – archive, share and collaborate on documents by inviting users via email to access text documents, spreadsheets, presentations or diagrams. As an added bonus, because documents are updated in real-time, all board members can view, and even edit, minutes during a meeting, as long as they're logged in.

MyCommittee.com – allows you to create agendas, invite and notify meeting members and attach documents in advance of a meeting. During a meeting, you can create minutes and task lists and give members the ability to view and update them as well as call for and defer agenda items and other meeting-related actions. All users need to do is log in.
Copyright © 2011 SofTrek Corporation