---
A look inside the donor psyche . . .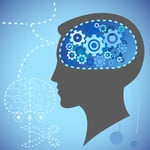 We all know about the important role that data and information play in effective fundraising. Another key aspect of fundraising and giving, one that's harder, perhaps, to express with data but equally as important, is the attitudes, beliefs and psychology of the people who give.

In the following article from the New York Times, a researcher offers thoughts and study results that remind us about the importance of connecting at the deepest levels with donors' feelings about why they give to your organization.

---
New Year's Resolution #1: Simplify your desk
Does looking at your desk overwhelm you? Do you see piles of sticky notes, random pieces of paper, folders–all telling you what you need to do that day, week or month? Ever wondered how you could remove the clutter? A comprehensive CRM system, such as ClearView CRM, brings a simpler worklife closer than you might have dared hope.
A comprehensive CRM system like ClearView helps you organize tasks, quickly view the latest results of an event or campaign, check the status of opportunities and determine which donors need a greater level of outreach to hit the next donation level. It also allows you to streamline your multichannel fundraising initiatives by, for instance, connecting your database with an email marketing system, pulling segmented lists, and setting up a telephone outreach schedule. At the end of the day, you should also able to efficiently pull together reports on your organization's activities to discover trends and compare to past initiatives.
ClearView CRM facilitates all of this and more for you. You can choose from a range of options to organize your day-to-day activities.
Set up your personal dashboard as a snapshot of your work. See everything from the calls you need to make that day to donors with upcoming milestones who need outreach.
Quickly see how your donations stack up against last year's, how an event is performing and what the calendar shows for scheduled direct and e-mail campaigns.
Get task and reminder lists so you can remove the clutter from your desk and have a streamlined, productive day.
Your colleagues reap the same benefits with ClearView CRM. You all have the ability to leave notes, assign tasks and create new opportunities for one another. You can also set notifications and reminders within the system to alert you to upcoming tasks that you or others have set, helping eliminate the potential for a sticky note to get lost and a valuable opportunity to fall through the cracks.
Find out more about how ClearView CRM from SofTrek can help simplify your desk. Click one of the icons to the right or contact us today!


---
New Year's Resolution #2: De-spamify your email subject lines
If you make heavy use of email fundraising, you might want to absorb this sobering statistic: 35 percent of emails that end up classified as spam are detected from the email's subject line.
Creating that magic, spam-free subject line gets a little easier if you make use of the tool provided here. The "Email Subject Line Tester" lets you submit your email subject line and get an immediate analysis of your word choices, character count and other characteristics that could send your email to recipients' spam filters.
---
Why we use our own software

At SofTrek, we use the same software we developed for you and your nonprofit: ClearView CRM.
SofTrek isn't a nonprofit, that's true. We do, however, face many of the same day-to-day challenges you and your organization do. One of the most important? Keeping our database accurate and current.
Some of our nonprofit clients have told us that they connect various systems—financial, events and caging, for instance—to ClearView CRM in order to gain a full picture of where their donors touch the organization. With integration through an API (and no syncing necessary), all the systems communicate instantly with the core donor database.
Information on event attendance, gifts made and address changes is immediately captured in the core database and available for reporting and cultivation efforts.
Likewise, SofTrek uses ClearView CRM to maintain our customer and prospect lists. We maintain accurate records on current clients, which client services representatives can easily update and correct as necessary. With our email marketing provider (Constant Contact, fully integrated into ClearView CRM) communicating with the database, we ensure we always have the latest data on prospective clients who subscribe to our email communications. We also use the system to track our interactions with our current and prospective clients so that we know to whom and how often we have communicated with them.
---
Keep in Touch
Don't forget to like SofTrek Corporation on Facebook and follow us on LinkedIn!
Copyright © 2013 SofTrek Corporation