---
Get closer to donors through data
If you ever questioned the emphasis on applying data to fundraising, look no further than President Obama's 2012 campaign. Its data effort is credited with helping raise more than $1 billion through high-tech wizardry, data analysis, predictive testing and strategic implementation. The campaign's data effort was highly complex, but its goal was the same as any nonprofit's should be: to get closer to constituents.
The effect of "bad" data is probably familiar to anyone who has made fundraising a career. Examples include donors getting multiple mailings at one address . . . getting phone calls when they only want emails . . . not receiving thanks for significant gifts. The upshot of instances like these is constituent annoyance, anger and, what can be worst of all, apathy. If constituents believe your organization doesn't really know them, their support is much less likely.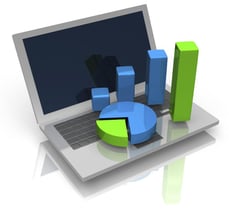 "Good" data management can help your organization provide constituents of every stripe with a positive experience. You can achieve effective data management in a few keys ways:
Working from one central database: Back in 2008, the Obama team's big weakness, according to Time Magazine, was "too many databases," an issue the team put to rest in 2012. Sound familiar? Having data from all fundraising channels enter a central database goes a long way toward eliminating data redundancies and ensuring correct data reaches every fundraising channel (direct marketing, online giving, personal outreach, etc.). Decisions on how, when and who to approach become much clearer. One ClearView CRM client uses information from its direct marketing, online and other channels stored in its core database to complete RFM (recency/frequency/monetary) list segmentation. In that way, it can finely target its direct marketing lists for improved results.
Making strategic decisions about whom in your organization sees which data: In general making more data, rather than less, available across your entire organization can greatly improve constituents' experience. For instance, giving member services reps access to select donor info can help them tailor interactions appropriately.
Recording anything that's happened with constituents using the same workflow: Having everyone in your organization use the same processes to accomplish data-management tasks (like entering and changing information) adds a level of accuracy to the data you collect. It also makes getting data back out of the system for reporting and analysis much easier.
The returns on good data are myriad, but the key benefit is this: Your organization avoids irritating or annoying its constituents, who can then support you more readily.
A quick spring-cleaning note: Keeping your data up-to-date and accurate is an ongoing task, but, says Nonprofit Quarterly Magazine, now is a good time to "clean out the virtual dust bunnies that have accumulated in your donor database." The publication suggests running checks on change of address/deceased individuals, duplicate records and outdated contacts.
---
Tips & resources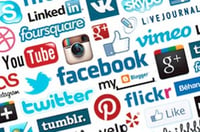 Nonprofit Tech 2.0 is offering a compendium of must-read reports on online communications and fundraising, social media, and mobile technology, providing "insight, useful and practical data, and how-to advice."
Inspiration for direct-mail fundraising comes from the Responsys' Look Book, which offers an array of samples to spark your thinking.
---
The science of getting attention
Harvard behavioral economist Sendhil Mallainathan studies how people's brains process messages. The results of his work offer lessons for people (attention, fundraisers) whose jobs depend on getting others to listen, pay attention and, most important, act on what they've heard.
The conundrum Mallainathan addresses is that, even though fundraisers have something important to say about their organizations, their audiences don't always have "mental bandwidth" available to listen. He illustrates the concept of mental bandwidth with a study conducted on a group of dieters as they watched a film. When they saw a funny scene, they laughed. However, when they saw a funny scene that included food—no laughter. The depravation they experienced while dieting caused them to focus not on the humor in the scene, but on the food.
Most of us realize that addressing constituents' concerns, versus focusing on our organizational messages, is a key to gaining their interest. Mallainathan's work suggests that the principles underlying the effects of mental bandwidth make this approach absolutely essential.
At the close of his presentation, Mallainathan answers questions from several audiences members associated with nonprofits.
See his presentation on Vimeo: Speaker Series: The Science of Communication Featuring Sendhil Mullainathan.
---
Keep Connected
Don't forget to like SofTrek Corporation on Facebook and follow us on LinkedIn!
Copyright © 2013 SofTrek Corporation - Infinite Opportunities. Reliable Results.