Did you know that, with a few simple tweaks, you can soup up your ClearView CRM prospect summary screen to make your work-life more efficient?
Tweak 1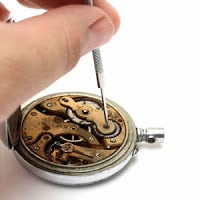 Pare down tabs. You can easily create new prospect view screens that include only the tabs you want. Consider making a "quick info" screen that has only the Prospect Info, Touches, Memos and Prospect Tags tabs. You can also think about screens that focus on a specific topic. If you often analyze donor giving habits, make a new prospect summary view that includes the Giving Summary, Giving Summary with Soft Credits, Giving Breakdown and Giving Breakdown with Soft Credits tabs.
To make your changes, go into Settings -> Application -> Manage Prospect Summary Views. Once you create a new view, you see the option to switch views in the Prospect Summary View for any donor. There, you can add the tabs you want. You can also set the default view of your choice in Settings.